Image Parker Polhill – Hollywood London Magazine
Global Brands And Campaigns we have worked with:
BBC – MTV Europe – Sony Music – BFI– GQ Magazine US / GQ Awards UK– The OSCARS – Attending /Writing for London, New York, Paris Fashion Week Events – Marvel studios UK – Adele X Sami Knight X Rehab – Audi X Olivier Awards – David Beckham X Jaguar X Lunaz – Nicole Scherzinger's Debut Bedding Collection Nalu – Boss (Gerard Butler) – Ralph Lauren – Tommy Hilfiger – BFI – BAFTA – British Fashion Council –The Fashion Awards  –Top 10 Celebrity Real Estate Homes (Bel Air) – Disneyland Paris – Universal Music Publishing Group (Elvis Catalog) – Sainsburys and many more.
Attended FAD X Louis Vuitton Dubai
How Dr Fykaa Caan is Keeping Busy:
Director – Human & Consumer Brand Behaviour Fykaa Caan PhD
Author -Student Textbook Routledge
Coach, Mentor, Consultant – Behaviours, The science of Happiness, The Man Mind, How people feel, How Brands Make us feel? IKIGAI, Positive Mindset/wellbeing science/ Corporate Global- University Guest speaker
Facilitator of the Global Professional Award

Dr Fykaa Caan has reported for a host of publications, exploring the world from The Media, environmental, psychological, sociological & Technological perspectives. She is a passionate Human & Consumer Brand behaviour impact author/writer, Educational Innovator, Trainer. She uses her voice to support, coach, lead, advocate and inspire for social and behavioural change

 Mental health & Emotional wellbeing- NHS commissioning
***Latest Promotional Campaign*** 
Kashif Khan CEO & Founder of The DNA Company
We have all heard of personal trainers, chefs, and nutrition coaches. In the celebrity world, almost everyone has their own group of coaches to keep them in top notch shape but the newest one might surprise you…and that is a longevity coach.
I want to introduce you to Kashif Khan, CEO & Founder of The DNA Company, longevity coach and author of The DNA Way: Unlock the Secrets of Your Genes to Reverse Disease, Slow Aging, and Achieve Optimal Wellness, who is sharing a ground-breaking new approach to health and wellness.
Kashif Khan is Chief Executive Officer and Founder of The DNA Company, where personalized medicine is being pioneered through unique insights into the human genome
With the largest study of its kind globally, Kashif and his team have developed a functional approach to DNA interpretation, overlaying environment, nutrition, and lifestyle on the genetic blueprint to create personalized health outcomes for those they serve. Using his personalized approach to health, diet, and fitness, Kashif has and is currently working on a Marvel movie set, with elite athletes from the NHL, NBA, and NFL, Hollywood celebrities, US special forces, US Olympic medalists, and Fortune 100 companies and CEOs to perform their best and prepare for the future and helping them add 10+ years to their lives.
TV adventurer Bear Grylls called Khan's new book "The ultimate life hack to take control of your health, performance and longevity."
………………………….
                                                                                                                                                          FAD London & Milan The Best of Fashion & Luxury Experience 
ARIANA GRANDE "THANK U, NEXT":
THE POWER OF CLOSURE IN RESOLVING PAST RELATIONSHIPS
Relationships profoundly influence our lives in the intricate tapestry of human emotions and connections. Whether they flourish or falter, each relationship leaves its indelible mark, shaping the course of our journey. Among the myriad of emotions entwined within these bonds, closure emerges as a pivotal force in understanding and transcending the impact of past relationships. Full article can be viewed here https://fykaacaan.com/index.php/2023/07/26/ariana-grande-thank-u-next/
Photo: Instagram @arianagrande courtesy of Eduardo Omeltech press release 
……………………………………….
Book Review:
Give Yourself Permission: Be Confident Be Happy Be You: Master the Habits to Transform Your Life, Your Personal Development, Confidence, Self Improvement, Business Skills & Winning Leadership.
Motivational speaker Cortney McDermott has affected life-altering change for audiences at Universal Music Group, Google, Nike, and Virgin Unite, and now she's bringing her message of awakening to the truth of what you've already accomplished in her book Give Yourself Permission. If you're tired of looking outside of yourself for the answers, allow Cortney to guide you on a journey inside yourself. In this challenging, uplifting, and inspirational work, readers are invited to form a powerful and very personal connection to the same mind-body expert that trains some of the world's most successful business and entertainment leaders.
……………………………………….
BY FAR DEBUTS FRAGRANCE COLLECTION campaign starring Kendall Jenner- 
With celebrity fans like Jason Momoa (AQUAMAN)  https://fykaacaan.com/index.php/2023/07/23/with-celebrity-fans-like-jason-momoa-aquaman-zachary-levi-shazam-billie-eilish-grant-gustin-the-flash-killer-mike-owning-his-rare-custom-bear/
……………………………………………………………………….
Interview Fykaa Caan: Oprah & Obama's Youngest Climate Activist Talks Sustainability (Article here) https://fykaacaan.com/index.php/2023/07/23/interview-dr-fykaa-caan-oprah-obamas-youngest-climate-activist-talks-sustainability/
Maya Penn
 is the Gen Z award-winning founder and CEO of sustainable fashion brand 
Maya's Ideas
, keynote speaker, sustainability consultant, 3-time TED Speaker (all before the age of 13), artist, global climate activist, artist, animator, filmmaker, social entrepreneur, coder and Simon & Schuster author of 
You Got This
. Maya is going to be in Vancouver next week getting ready for TED 2022 and she is one of this year's TED Ambassadors training a new legion of speakers and is hosting TED's Clubhouse show, "Green Now, Cool Tomorrow" as well as the L'Oréal Paris' Clubhouse show as part of their Women of Worth program. Maya was recently invited to be on the Board of Arnold Schwarzenegger's The Schwarzenegger Climate Initiative and attend this year's Austrian World Summit.
Maya has received a commendation from President Barack Obama for outstanding achievement in environmental stewardship and was hand-picked by Oprah Winfrey as her youngest SuperSoul 100 entrepreneur, change maker, and thought leader.
………………………………………………………………………….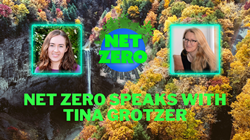 CLIMATE EDUCATION: Harvard Professor Tina Grotzer Says Her Students Recognize the Urgency of Climate Change and the Power of Innovation. Please view –  https://fykaacaan.com/index.php/category/celebrities-brands/

Who I Am? 
– I have nearly 10 years experience working with Brands, Celebrities, Influencers, creators / I,nterviews, Podcasters, PR, and documentaries (On a digital & Non digital platform).
– Passionate, knowledgeable, and dedicated! networking events, conferences, and online platforms Building meaningful connections
– Emerging Technologies – Metaverse, Fashion Design/ Fashion Psychology/ communications, Innovation & Technology. and The future of the world.
– I have a deep passion for understanding the world we live in and the evolution of what eventually becomes our lifestyle and affects our behaviours.
– Green Tech – Sustainability / Caring for the environment- Has worked with Sustainability, Climate Change and ethical brands with a vision to make a difference.
– Production Content & Documentaries bbc- promotion of this documentary (article link below)
Behavioural (sociological & Psychological impact) – ***New series FIGHT THE POWER : HOW HIP HOP CHANGED THE WORLD*** Featuring Eminem, Ice-T, Killer Mike, LL COOL J, Monie Love, and Will.I.Am – Executive Produced by @mrchuckd_pe and Lorrie Boula – and made by @bbcstudios – drops 21st Jan on BBC 2 and iPlayer and End of the month in the US. article By DR Fykaa Caan on  https://bit.ly/3AcUSR0
 https://www.instagram.com/reel/CnZIjaXsL7h/?utm_source=ig_web_button_share_sheet
VIDEO CLIP ON LINK ABOVE
……………………………………………………………………………………..
Social Media & Mental Health
Documentary *** Legends Never Die*** Delighted to be with the BBC Production Team and involved with their promotion of this documentary
Legends Never Die is the story of Juice WRLD, XXX Tentacion and Lil Peep, three of the biggest hip hop stars of generation Z, who all tragically died by the time they were 21. Told by some of the artists' closest friends, the film, Directed by Alistair Uhlig, looks at the rise and fall of these promising young musicians and explores the role the 24/7 gaze of social media and pressures of 21st century fame, could have played in their deaths.
This documentary worked closely with Lil Peeps best friend Luis Venegas aka Yunggoth who attended virtually for the Q & A at the event to help talk about Lil Peeps life to impact the younger generation of today. I found it very empowering and satisfying to be a part of a team and with a documentary that were working towards educating the youth and saving lives.
………………………………………………………………..
Interview: Jemima Khans Production and Seemab Gul's Oscar Qualifying SANDSTORM Interview by Dr Fykaa Caan https://bit.ly/3ZGkj8Q
………………………………………………………………..